Community Groups
Lots of different community groups will be setting out their stalls at the Reading Town Meal. Find out about them here and get a sneak preview of what they will be offering on the day - from freshly pressed apple juice to voting for your favourite vegetable!
Abundance Apple Pressing and Reading Food Growing Network
Reading Food Growing Network (RFGN) is a Reading-wide network of gardeners and allotment holders sharing produce and skills. They are teaming up with Transition Town Reading's Abundance project and their lovely apple press to make some delicious juice for the Town Meal and will also have their Seed Swap boxes available.
http://www.readingfoodgrowingnetwork.org.uk
http://readingabundance.weebly.com
Berkshire, Buckinghamshire and Oxfordshire Wildlife Trust

Information display promoting the work of the Wildlife Trust, including the reserves we care for, local events we run and ways people can become more involved by volunteering or become a member. Come and try our Nature Challenge, a nature treasure hunt.
http://www.bbowt.org.uk
Berkshire Greenpeace

Uses campaigning and action to protect the environment nationally and globally. We will be engaging the public with Greenpeace's main campaigns.
https://greenwire.greenpeace.org/uk/en-gb/groups/berkshire-greenpeace
Compassion in World Farming

We lead a growing worldwide movement of people concerned about how factory farming mistreats animals, wastes precious resources and utterly fails to meet the needs of the planet's inhabitants. We are a campaigning organisation. We encourage people to buy and eat locally-produced, free-range and organic meat and dairy rather than factory-farmed. We are also against over-use of antibiotics and hormones in farming and opposed to live exports. We encourage people to eat smaller amounts of good-quality meat from local farms, rather than cheap, meat from dubious sources.
http://www.ciwf.org.uk
Food4families
A programme developing community based food-growing projects where people across Reading can learn how to grown their own food together with support from our team of garden tutors.
http://www.food4families.org.uk
Global Justice Reading

Global Justice Now works in solidarity with activists around the world to tackle the causes of poverty. It researches and promotes positive alternatives which put the rights of poor communities before the interests of big business. Promote Food Sovereignty. Promote swopping seeds, cuttings, surplus plants etc in order to point out the risks of placing our faith in a few large seed corporations to supply our seeds.
http://groups.globaljustice.org.uk/reading
Rushmoor Healthy Living
We deliver a variety of projects across the local community, working together with individuals, groups and companies with the aim of improving people's health and wellbeing. We will have information about cancer, MacMillan Cancer Support, and about public engagement with the NHS in the Reading area.
http://www.rhl.org.uk
Launchpad
Launchpad is a charity that helps some of Reading's most vulnerable and disadvantaged people to turn their lives around and fulfil their potential. Come and talk to us about how we're helping to prevent homelessness across the Reading community, and how you might be able to get involved. We will be running a drawing activity where people can draw what they think makes a house a home.
http://www.launchpadreading.org.uk
Museum of English Rural Life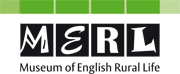 The Museum of English Rural Life houses the most comprehensive national collection of objects, books and archives relating to the history of food, farming and the countryside. We will have an interactive stall with a mixture of information and games.
https://www.reading.ac.uk/merl
Mayor of Reading
The Mayor is spending her term in office raising money for four local charities through her 'Mayor of Reading Charity Fund'. The Mayor's chosen charities are BWA, Launchpad, Berkshire West Your Way and YMCA Reading.
https://www.facebook.com/mayorofreading
Peace Works and Open Britain
The stall will be about the values that founded the European Community, the impact those values had in practical terms on the food we eat and basic environmental standard, and local food across Europe.
https://www.open-britain.co.uk/
Reading & District Beekeepers Association

Reading Beekeepers (RBKA) is a friendly group of beekeepers all interested in the promotion and preservation of the Honey Bee. They believe in the practice of good beekeeping and will be selling local beekeepers' honey as well as showing their observation hive with live bees, safely contained.
http://www.rbka.org.uk
Reading Bicycle Kitchen
RBK provides access to low cost bicycle maintenance, workstands and tools, with knowledgable volunteer mechanics on hand to provide advice.
http://www.readingbicyclekitchen.org
Reading City of Sanctuary and Reading Refugee Support Group
We will speak about our ongoing work in making Reading a welcoming place for refugees and asylum seekers. We will do some myth busting and invite people to sign our pledges.
https://reading.cityofsanctuary.org
http://www.rrsg.org.uk
Reading Climate Change Action Network
We will launching our new website at the Town Meal, and also showcasing some of the projects underway in Reading to help make the town more resilient. We'll be answering questions on climate change, encouraging people to help with current projects and canvasing opinions for the new Action Plan for after 2020.
Reading Friends Of The Earth
We are a group of environmentally minded people who enjoy living in an ecofriendly manner and we try to help other interested people to do the same. We coordinate campaigns on a local level in order to help improve local policy and to do our part for national campaigns. Our actions range from holding fun public events with games and displays to holding or participating in meetings in order to help ourselves or others become better informed about key issues.
http://www.readingfoe.org.uk/
Reading Hydro and the Reading Sustainability Centre
We are jointing forces (and energy) to tackle plastic waste and resource use. We'll be sharing what we're up to and engaging people to share their own ideas for local actions that we can all take to support more sustainable lifestyles in our homes and collectively in Reading. We'll have some interactive displays on hydro energy and resource use, as well as a chance for people to find out more about the two organisations and ways to get involved and become members.
http://hydro.readinguk.org
http://readingsustainabilitycentre.co.uk
Reading LETS

LETS stands for Local Exchange Trading Scheme. It's a scheme that allows local people to exchange goods and services with one another without using money. Our currency is called Bricks: As a rough guide, 20 Bricks is equivalent to one hour's work. Members trade by mutual agreement. A rate in Bricks is agreed together with any cash payment to cover materials. The seller then accesses their online account and records the trade when completed. This way you are free to trade with anyone and don't need to return a service to the same person.
http://www.readinglets.btck.co.uk
Reading SOUP

Reading Soup is a grassroots, community fundraising organisation, and we support community projects in the Reading area. We will be handing out leaflets, answering questions and giving general information about Reading Soup, a community charity. We will be holding a fun vote - vote for your favorite vegetable which will involved voting tubes and voting tokens.
https://readingsoup.com
Refill Reading

Refill Reading is a grassroots campaign started by Transition Town Reading. We are aiming to reduce the amount of disposable coffee cups going to landfill by encouraging people in our town to use reusable cups in cafes. We will be doing a game with coffee cups on our stand and Reading Town Meal is a "Refill point" on our app, so bring a bottle and you can refill it with water for free.
http://www.transitionreading.org.uk/refillreading/
Sadaka
Sadaka is a non-profit charity for the homeless in Reading, supported by volunteers from a diversity of faiths and backgrounds, which provides a weekly food kitchen at Fairview Community Centre. At our stall we will sell homemade cakes and snacks and there will also be a childrens lucky dip, alongside donation boxes and information about the work Sadaka does.
https://www.mysadaka.co.uk
Please get in touch if you would be interested in having a stall at a future town meal.