Community Groups
Lots of different community groups will be setting out their stalls at the Reading Town Meal. Find out about them here and get a sneak preview of what they will be offering on the day - from freshly pressed apple juice to making pot pourri or mini bouquets!
Abundance Apple Pressing and Reading Food Growing Network
Reading Food Growing Network (RFGN) is a Reading-wide network of gardeners and allotment holders sharing produce and skills. They are teaming up with Transition Town Reading's Abundance project and their lovely apple press to make some delicious juice for the Town Meal and will also have their Seed Swap boxes available.
http://www.readingfoodgrowingnetwork.org.uk
http://readingabundance.weebly.com
Berkshire, Buckinghamshire and Oxfordshire Wildlife Trust

Information stall promoting the work of The Wildlife Trust, offering advice on wildlife gardening, volunteering and membership with the Trust. Information on the Childrens Wildlife Watch Club.
http://www.bbowt.org.uk
Berkshire for Europe / Peaceworks
Pro EU activist group promoting safer food standards, for example against chlorinated chicken, hormone feed food production. Noting the trade deals signed or about to be signed by this government will be detrimental to our farming sector and to the environment. For example some of the food from these countries allow pesticides etc in their production which are banned in the EU.
https://berkshireforeurope.eu/
Berkshire Greenpeace

Uses campaigning and action to protect the environment nationally and globally. We will be engaging the public with Greenpeace's main campaigns: A Just Transition from the fossil fuel to Renewable Energy while creating jobs and a green economy
https://greenwire.greenpeace.org/uk/en-gb/groups/berkshire-greenpeace
Extinction Rebellion
Print your own Extinction Rebellion patches! Coloured inks, cloth patches and printing blocks provided, or print directly onto your own clothing, bag etc. Suitable for adults and children.
https://rebellion.global/groups/gb-reading/
Friendly Gardeners Group
Live in Reading? Enjoy gardening? Would you like to make some new friends? Join the Friendly Gardeners in creating potpourri to take home.
https://www.ageuk.org.uk/berkshire/activities-and-events/friendly-gardeners-group/
Food4families
A programme developing community based food-growing projects where people across Reading can learn how to grown their own food together with support from our team of garden tutors.
https://www.food4families.org.uk
Global Justice Reading

Global Justice Now works in solidarity with activists around the world to tackle the causes of poverty. It researches and promotes positive alternatives which put the rights of poor communities before the interests of big business. We will have a quiz and postcard signing on the theme: "Don't let corporate courts block climate action "
http://groups.globaljustice.org.uk/reading
Macmillian Cancer Education Project and Rushmoor Healthy Living
Macmillan Cancer education project will promote cancer awareness in the community and encourage people to uptake cancer screening programme, Provide cancer related information
http://rhl.org.uk/
Museum of English Rural Life and Reading Museum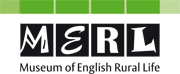 MERL invites attendees to make lavender bags and bouquets from lavender and herbs. Reading Museum will share our fabulous insect object handling box, a fun craft, and Abbey Cress head craft packs to take away. We will also be joined by the Characters of the Quarter - Empress Matilda, Brother Benedict (our medieval monk) and Adeliza the washer woman who has some stories to tell about laundry for lords!
https://www.reading.ac.uk/merl
https://www.readingmuseum.org.uk/l
Reading & District Beekeepers Association

Demonstration hive, educating public on bees, advertising Reading beeskeepers work, selling local honey.
http://www.rbka.org.uk
Reading Bracknell LETS

We are a self help group active in Reading and Bracknell that encourages our members to share skills, goods, and services without using money.
http://www.bracknell-lets.co.uk//
Reading Climate Action Network (RCAN) / GREN
A look at what's been done in the last two years to increase Reading's resilience to climate change and to reduce emissions, and seeking help to identify new sites for changes. Microscopes to look at life in mosses, lichens and leaf litter around the Forbury.
Reading Friends Of The Earth
We are an environmental campaigning group active in Reading and the surrounding area. We coordinate campaigns on a local level in order to help improve local policy and to do our part for national campaigns. We have petition drives on the street, arrange public meetings, and run stalls at local summer fairs and festivals to get the message out to the public. Key issues at the Town Meal will be climate change and local transport.
http://www.readingfoe.org.uk/
Ridgeline Trust
Pot your own plant and take it home to watch it grow.
https://www.ridgelinetrust.org.uk/
Thrive
Thrive use gardening to bring about positive changes in people's lives. Create mini bouquets and enjoy sensory exploration of the plants we are using. More info about services will be available at the stall.
https://www.thrive.org.uk/
Please get in touch if you would be interested in having a stall at a future town meal.