Reading Town Meal 2013 Debate Panellists
Quentin Clark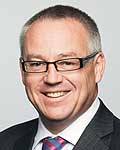 Quentin has worked for Waitrose for 26 years in many different roles including Selling, Business Planning and Buying. This broad experience has provided a strong background for his current role as Head of Sustainability and Ethical Sourcing with responsibility for maintaining and developing the business values of Waitrose.
Waitrose believes that it has a responsibility to fully justify the trust of it's customers by ensuring the food it sells is sourced responsibly and with due respect for animal welfare, the people that produce it and the environment. It is this approach which creates real quality and true value.
Richard Gantlett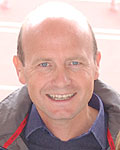 Richard has a degree in Agriculture and a Masters in European Studies. He spent some years farming conventionally before converting the family farm to organic methods in 1998. The farm is now 650ha, producing wheat, barley and beans, finished cattle and breeding stock (with a pedigree Aberdeen Angus suckler herd of some 230 animals), electricity and timber.
The farm supplies local organic flour mills and dairy farmers, a distillery and an hotel with beef.
Richard is constantly experimenting at Yatesbury House Farm to broaden the knowledge of what is possible in the agroecological (organic) farming context. Investment in research is the key to a progressive, sustainable and secure future.
Graciela Romero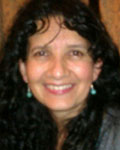 Graciela is the International Programmes Director at War on Want. She has worked on issues of food sovereignty, conflict over resources, workers' rights, popular education, indigenous knowledge, and international development.
For about 20 years, Graciela has been involved in social justice issues in her native country Colombia, in the UK and internationally. She serves on the steering committees of the UK Food Group, the London Mining Network and a London based women's organisation fighting domestic violence (LAWA).
She is actively involved in social movements challenging power imbalances and empowering communities to be involved in decision-making process that affect them.
Carol Wagstaff
Carol is Associate Professor of Crop Quality for Health, Centre for Food Security, University of Reading and runs a research group working on improving sustainability of food production, increasing yield and nutritional quality and adaptability to difficult environmental conditions.
Globally, we are faced with a problem of feeding a rapidly growing population, mostly in regions where the environment is challenging for crop production. Within the UK, eating seasonally and locally produced food is important where possible, but even our population cannot be sustained with a healthy diet all year round without importing food or using high energy levels to produce food within our island.
Imported food often uses less energy to produce and provides economic benefit for communities involved in its production.